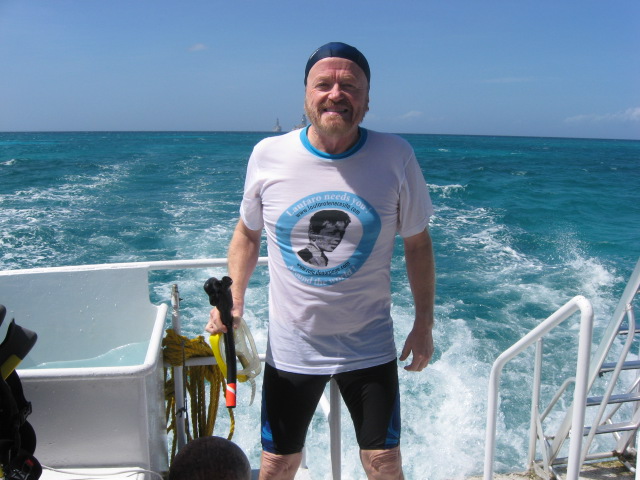 Finding Hope with Chronic Myeloid Leukemia
November 29, 2022 — Glen has Chronic Myeloid Leukemia (CML), but he doesn't let that diagnosis hold him back and is quite healthy otherwise. With a loving wife supporting him, this chronic condition has motivated Glen to give back. He currently enjoys volunteering with a global nonprofit that helps children across the world with rare illnesses. 
"There are so many diseases out there affecting people of all age groups," says Glen. He currently enjoys volunteering with a global nonprofit that helps children across the world with rare illnesses. 
What Is CML?
CML is a rare type of blood-cell cancer that progresses slowly and begins in the bone marrow. It typically affects older adults and is caused by a chromosome mutation that occurs spontaneously. Many people don't develop symptoms until later stages and a diagnosis is only made through routine blood tests. 
When symptoms do occur, they include bleeding easily, feeling rundown or tired, weight loss, pale skin, and night sweats. Treatments include medication, stem-cell transplant, chemotherapy, and biological therapy. There are fewer than 200,000 cases in the U.S. per year. 
Getting A Diagnosis
Two years before his retirement, Glen's doctors started to notice something out of the ordinary. After some tests, doctors sent him to a hematologist specialist who was able to confirm that Glen had CML. The news was a complete shock for Glen. 
"That was the first time I had even heard of CML, and it was really scary," Glen confessed. "Leukemia? Why me?" 
Living With CML
Glen encourages anyone living with a rare or chronic medical condition to be their own advocate. He shares how speaking up and standing up for his experiences and symptoms helped him reach a diagnosis and effective treatment quicker. Along with this, he suggests spending time involving yourself in the community. 
"It's important to have a strong mental and physical mindset because it can help you overcome challenges you face throughout your healthcare experience.," Glen shared. "It's a journey, but by reaching out and helping others, staying active, and having a supportive home life— all these things help when dealing with a chronic condition." 
Finding Financial Assistance
After a very easy application process, Glen found out he qualified for assistance with Accessia Health. He wouldn't be able to support the people who need him most without this assistance, and he's so thankful for everyone involved. With one less thing to worry about, Glen can continue giving back to his international community and recently went on a trip to volunteer with children in Costa Rica. 
"Thank you for what you do because so many need the help," Glen said. "You're wonderful and I appreciate all you do." 
Giving Back and Giving Hope
Providing financial assistance to patients like Glen wouldn't be possible without generous support from caring people like you. 
You can change a patient's life by donating today. Click here to make a gift. 
*Please consult with your healthcare provider or seek professional medical treatment if you have any medical concerns. Please do not disregard any professional medical advice or take any delay in seeking medical treatment based on anything you may have read in this blog, on this website or in any linked materials contained within. Thank You.