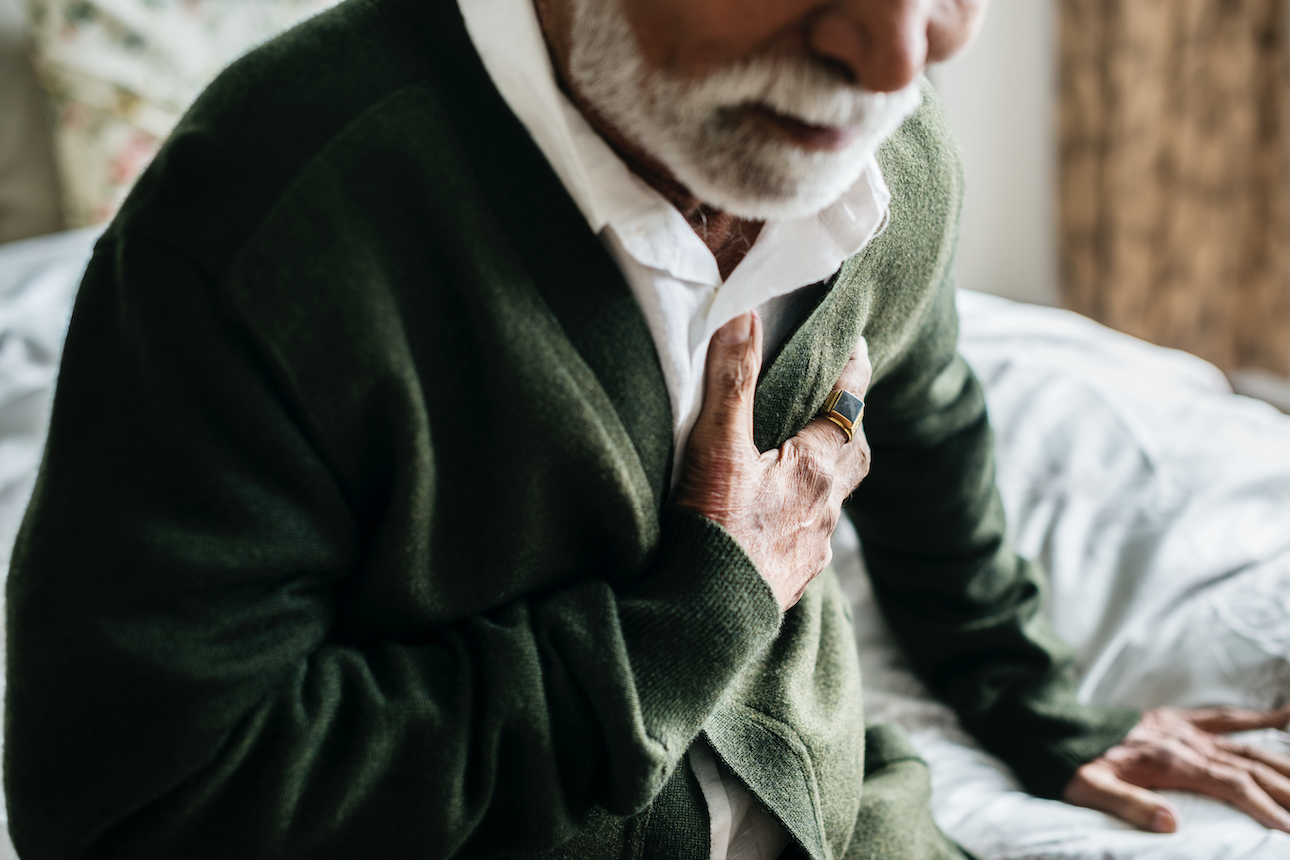 Lung Cancer and The Effect of Patient Assistance
August 25, 2022 — "It's the best thing that could have happened… All of a sudden your life is changed because you actually feel like you're living again," Bill said. 
Bill Smith's story is one involving multiple cancer diagnoses, including lung cancer. He eventually found assistance and treatment through chemo- and immunotherapy. Like others with lung cancer, Bill's journey hasn't been an easy one though. 
Tell Me More About Lung Cancer
In the United States, lung cancer is the second most common cancer, just behind breast cancer, and it is the leading cause of cancer-related deaths. With an early diagnosis, this disease is more likely to be treated successfully though. 
Lung cancer is different from cancer which starts in another part of the body and moves to the lungs. The main symptoms are in the respiratory system, and it can move to other areas of the body in later stages. 
Symptoms, Causes, and Treatment
Lung cancer is usually caused by smoking but can also occur due to exposure to secondhand smoke for prolonged periods of time, air pollution, or other chemicals such as asbestos. 
As shown in the diagram below, symptoms can include: headaches, drooping eyelids, hoarseness, yellow skin and eyes, coughing up blood, shortness of breath, blood clots, chest pain, weight loss, and general weakness.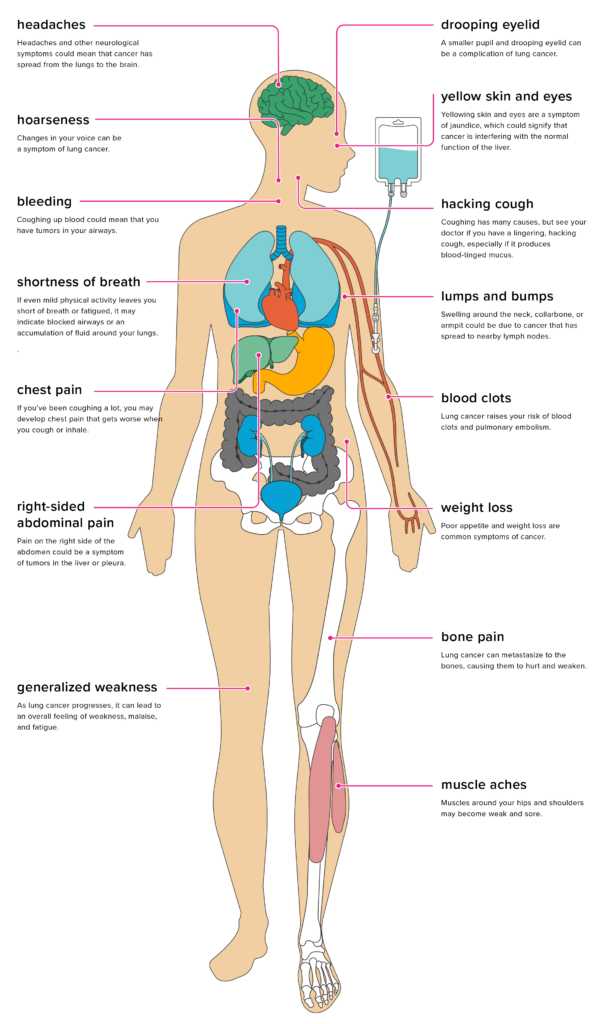 Cancer Disease Care and Treatment Costs
Surgery, chemotherapy, radiation therapy, and medication are a few treatment options for those diagnosed with Lung Cancer, but each of these can be quite costly. 
Surgery: $15,000 to over $30,000

 

Chemotherapy: $10,000 to $200,000

 

Radiation therapy: Over $9,000

 

Medication: Over $4,000 per month

 
Outside of treatment, invisible expenses revolve around travel, transportation, lodging, meals, caregiver compensation, counseling, rehabilitation, and palliative care. Thankfully, there are patient assistant programs, like Accessia Health, committed to helping individuals like Bill with these unexpected costs that they may face. 
This Is Where We Come In
Accessia Health has an established Lung Cancer Program in need of funding that is positioned to provide financial assistance for copays, insurance premiums, medical expenses, and medical-related travel for eligible patients. 
For more information, or to see if you qualify for assistance in any of our available programs, check out our prescreening tool and apply today. You can also call us at 1-800-366-7741.* 
We are so thankful for those who give the gift of hope to our patients. To support those seeking assistance with Lung Cancer, click here to donate. Make sure to designate your gift to the "Lung Cancer Fund," and thank you. 
*Please consult with your healthcare provider or seek professional medical treatment if you have any medical concerns. Please do not disregard any professional medical advice or take any delay in seeking medical treatment based on anything you may have read in this blog, on this website or in any linked materials contained within. Thank You.