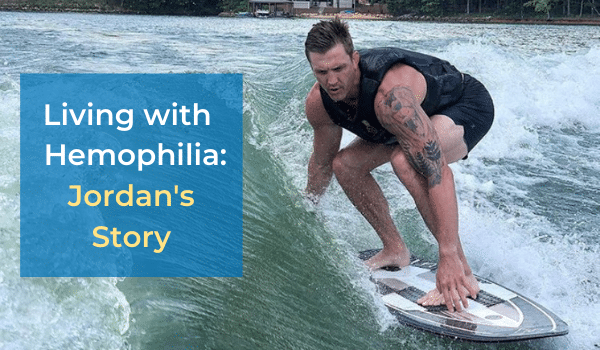 Living with Hemophilia: There's Always Hope
October 5, 2020 — For so many in the chronic illness community, there is something that keeps us going: Inspiration. We invite you to join us for our conversation with Jordan Martin, a patient with Hemophilia B, that will inspire you to "flip the script" on this new story we've been given and challenge you to live it to its fullest.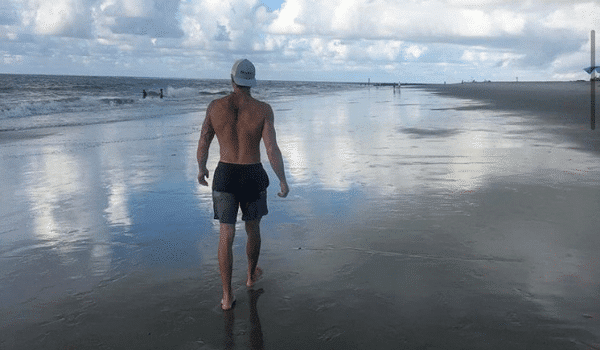 Who Is Jordan Martin
Jordan is a 33-year-old living with Hemophilia B. He was diagnosed at the age of nine, and he is a light within the rare disease community.
He Shares the rare bleeding disorder with his two younger brothers but remains as an example of strength, positivity, and perseverance to everyone around him.
A head trainer for Orange Theory in Greenville, South Carolina, Jordan has never let his hemophilia define him.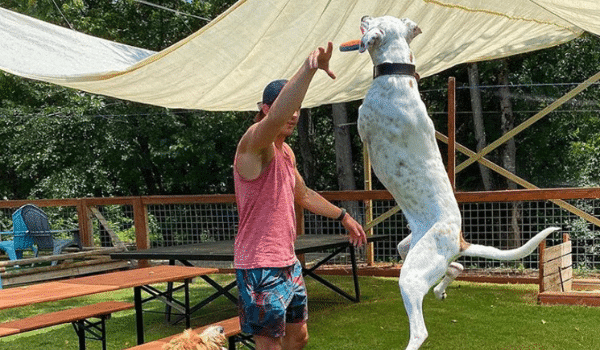 What Is Hemophilia
According to the Hemophilia of South Carolina, Hemophilia is defined as:
"…a genetic bleeding disorder that prevents the blood from clotting normally. Certain bleeding episodes, such as brain bleeding, may be life threatening. Hemophilia is primarily in males, but women also carry the disease. Women who are carriers of hemophilia may have low factor VIII or IX activity, may be symptomatic and may be considered to have Hemophilia. They can often require the same factor replacement as males during trauma, surgery and childbirth."
Explaining Bleeding Disorders
According to the National Hemophilia Foundation, bleeding disorders are a group of disorders sharing the inability to form a proper blood clot.
Bleeding occurs after injury, surgery, trauma or menstruation. Sometimes bleeding is spontaneous, without a known or identifiable cause.
Improper clotting is caused by defects in blood components such as platelets and/or clotting proteins, also called clotting factors.
The body produces 13 clotting factors. If any of them are defective or deficient, blood clotting occurs; a mild, moderate or severe bleeding disorder is a result.
Hemophilia A occurs in 1 in 5,000 live male births, but Hemophilia A is about four times as common as Hemophilia B. The number of people living with hemophilia in the United States is estimated to be about 20,000 individuals, and the worldwide incidence of hemophilia is estimated at more than 400,000 people.
Overcoming Adversity With Hemophilia B
For Jordan Martin and his family, facing obstacles is a way of life. To them, obstacles are just another opportunity.
Pursuing his dream to be just like his older brother and dad in the world of sports, Jordan faced many challenges along the way, but quitting was never an option. With every obstacle, Jordan squared up and asked, "How can this make me better and stronger?"
In this unprecedented year we find ourselves in, Jordan has a message we all need to hear:
"There are so many changes in this time that we're living in," Jordan said. "We've all had to pivot. We're all one way or another living a new story. Let's live it."
A Modern Day Rocky
In talking with Jordan about movies that inspired him, without doubt and without hesitation, it always comes back to the "Rocky" movies.
Jordan said this: "It was this guy that was given a shot. He was hungry and he wanted it, and that person came out on top… (He) kept rising and kept rising and defeating odds and overcoming obstacles, and it was just one of those things where it hit. That was the story of Rocky rising above – (as) that underdog. That's how I always felt growing up. 'Jordan. you're the underdog.'"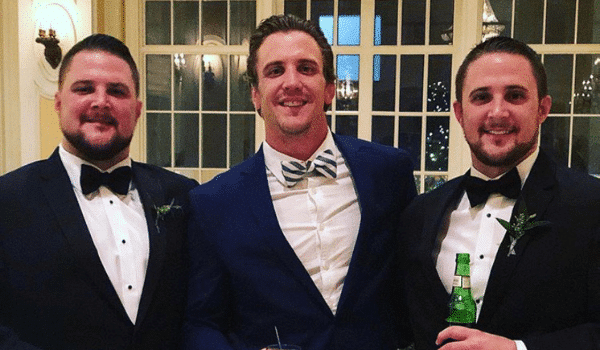 The Importance Of Family
If there is one commonality throughout every conversation we've had with Jordan, it is that family is everything.
Jordan is well aware of the connection he has within his family. His heart breaks for those facing a chronic illness that may not have the support of a family. From his brothers and sister to his mom and dad, Jordan speaks affectionately for each of them and this reminds us of the things that matter most in life.
Jordan Martin is a man on mission, and his voice is one for such a time as this.
Give Back And Share Your Story
Just like Jordan, we would love to hear your story. Click here and fill out the story submission form to share with us, or give back to patients like Jordan by donating here.