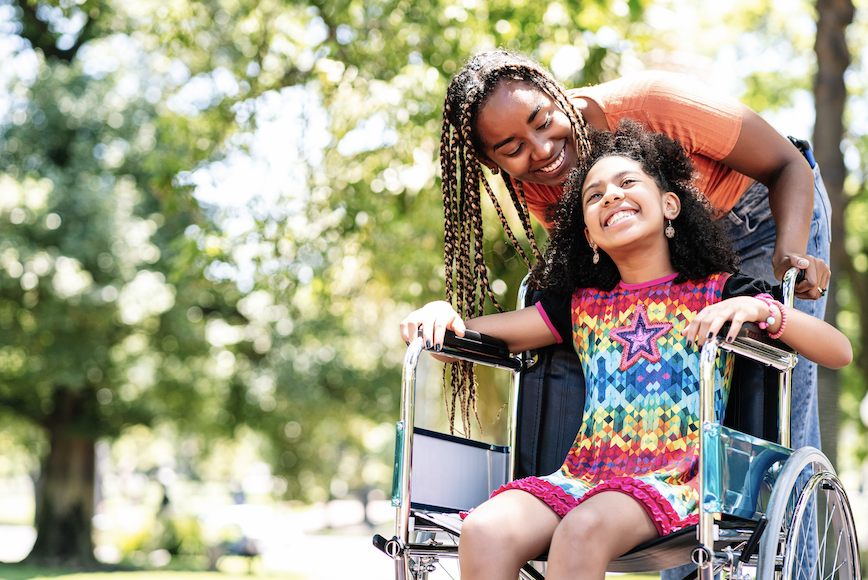 Spinal Muscular Atrophy and How We Can Help
August 3, 2022 — Meet Stella. At three weeks old, Stella was diagnosed with Type 1 Spinal Muscular Atrophy. Her mother Samantha Lackey was forced to ask one of the hardest questions a parent can ask after a diagnosis of a rare chronic disease: "How much time do we have with her?" Luckily, the Lackey's were surrounded with supportive medical staff, family, and friends, and they were able to get Stella treatment and care, but even Samantha noted that not every family is as fortunate as they are.
What is SMA
Spinal Muscular Atrophy (SMA) is a group of hereditary diseases that progressively destroy motor neurons — which are nerve cells in the brain and spinal cord — that eventually affect motor ability such as speaking, walking, breathing, and swallowing. 
Symptoms, Causes, and Treatment
SMA mostly affects infants and children but can also develop in adults. Symptoms vary depending on the type, and type four SMA is extremely rare, accounting for less than five percent of all SMA cases. 
Early signs include: 
muscle weakness

 

limited mobility

breathing issues

hardship eating and swallowing

delayed motor skills

spontaneous tongue movements

scoliosis or curvature of the spine

 
There is no cure for spinal muscular atrophy (SMA), but treatment and support are available to manage the symptoms and help people with the condition have the best possible quality of life.
Disease Care and Treatment Costs
The average per-patient annual medical cost is $324,210 for SMA in the United States, but in some cases, treatment can cost up to $2.1 million. These high treatment costs make it difficult for families to manage their medical expenses; however, opportunities exist through patient assistance programs like ours that are committed to helping patients in need.
This Is Where We Come In
Accessia Health has an established Spinal Muscular Atrophy Program for eligible patients that is currently seeking funding. 
For more information, or to see if you qualify for assistance in any of our available programs, check out our prescreening tool and apply today. You can also call us at 1-800-366-7741.* 
To support those seeking assistance with SMA, click here to donate. Make sure to designate your gift to the "Spinal Muscular Atrophy Fund." 
*Please consult with your healthcare provider or seek professional medical treatment if you have any medical concerns. Please do not disregard any professional medical advice or take any delay in seeking medical treatment based on anything you may have read in this blog, on this website or in any linked materials contained within. Thank You.