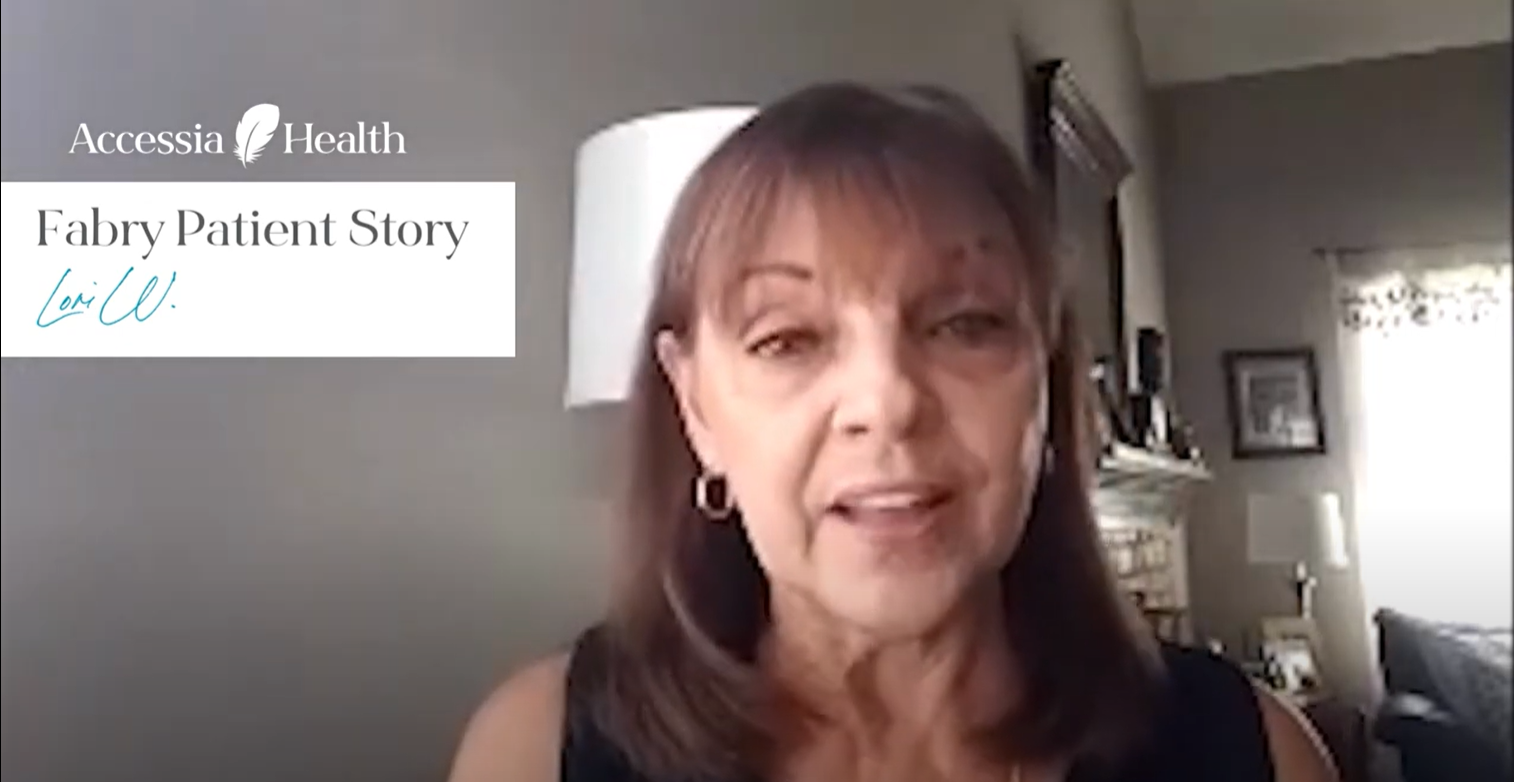 How Lori Is Giving Back with Fabry
December 8, 2022 — Before she retired, Lori was a lab technician. Today, she spends retirement enjoying her family and grandchildren and giving back to others with chronic conditions. She is often asked to speak with and advocate for those who have been recently diagnosed with Fabry disease. 
"Hopefully they find speaking with me comforting, and hopeful," Lori said. "I'm told there's nothing like patient-to-patient communication." 
Advocate For Yourself
Lori has been living with Fabry for most of her life, and the advice she would give to others with a chronic medical condition is that they should advocate for themselves and their health journey. It's important to take control of your care and amplify your voice as you make decisions for your health. 
"If someone has a chronic condition, really investigate and ask questions," Lori said. 
Once she received a diagnosis for Fabry, Lori embarked on the journey for treatment options. When she finally found a treatment that worked, bi-weekly infusions, the cost to stay healthy was astronomical. Lori sought support through Patient Assistance Programs like Accessia Health and qualified shortly after applying. 
Giving Back After Finding Financial Assistance for Fabry
After receiving financial assistance through Accessia Health for many years, Lori shared how giving back to others is another way to keep yourself mentally strong. For Lori, this isn't just about herself and her own life. Her health and wellbeing affect her daughter and granddaughter as well. 
"You've not only helped me since I started bi-weekly infusions, you have helped my daughter," Lori explained. "You're also assisting my granddaughter." 
She's also thankful for how Accessia Health has started a Patient and Caregiver Advisory Committee for which she actively participates in. Lori calls it an advocacy team, and she encourages others with chronic illnesses to find ways to give back to those in need. After all, if it weren't for others supporting Lori and her family, she wouldn't be able to help others in their own health journey. 
"Quite honestly, I would be making payments that would never allow me to save a penny if it wasn't for Accessia Health," Lori said. "I really can't express how significant your help has been, and we are forever grateful. You've helped my family in many ways, and I make sure people I talk with know that about you." 
How YOU Can Give Back and Give Hope
Providing financial assistance to patients like Lori wouldn't be possible without generous support from caring people like you. 
You can change a patient's life by donating to our patient programs. Click here to make a gift today.
*Please consult with your healthcare provider or seek professional medical treatment if you have any medical concerns. Please do not disregard any professional medical advice or take any delay in seeking medical treatment based on anything you may have read in this blog, on this website or in any linked materials contained within. Thank You.