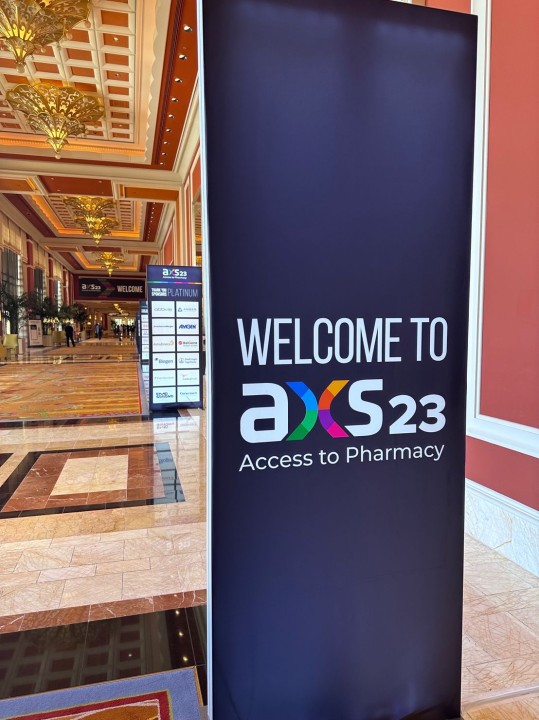 Asembia Summit 2023: Patient Assistance is not one-size-fits-all.
Dave Griffiths
Vice President Development Accessia Health
Earlier this month, I joined thousands of the nation's leading healthcare and pharma decision-makers in Las Vegas at the Asembia Healthcare Summit. It was an exceptional event full of thought-provoking discussions with industry leaders covering important topics in the patient assistance industry, including in-depth conversations about the Inflation Reduction Act, cell and gene therapy, women's health, specialty pharmacy and the ever-important patient perspective.
The conference provided an important reminder to always consider the whole patient – not just their physical needs – when exploring the best treatment and assistance options. This reminder was never more clear to me upon hearing a quote from a patient at an opening session…"I have a life. I'm more than a pill. Prescriptions are only one piece of the equation for me." This patient statement should be top-of-mind for ALL patient assistance professionals as we strive to improve the disease management process for our patient population.
In particular there were some very interesting Patient Assistance statistics that came from this summit which revealed the disparities that foundations like Accessia Health are fighting to change. According to the Pharmaceutical Strategies Group, specialty medications represent 50% or more of the overall drug spending by plan sponsors. The patient populations most likely to need financial assistance are Black and Hispanic adults, and adults with annual incomes less than $50,000. Financial assistance, from foundations like Accessia Health, could reduce the likelihood of patients not picking up their prescription(s) by more than 70%, according to a recent Journal of Managed Care and Specialty Pharmacy study.
One-size-fits-all solutions are not optimal. Balancing affordable member costs and premiums with coverage decisions through benefit prescription design can make these medications more accessible for all patient populations.
Industry concerns were addressed throughout the summit, from discussions surrounding cell and gene therapy, to the sustainability of Medicare and Medicaid. One speaker noted that while cell and gene therapies are poised for growth in the number of approved therapies and patient populations, there are still issues around the best ways to pay for them. The current trajectory of Medicare and Medicaid has proven to be unsustainable with increased costs and growing patient populations. These challenges require innovative solutions to ensure these programs can continue to provide care for those who need it most.
The Women's Healthcare Luncheon presented by Deloitte CVS Health and LexisNexis was very interesting and I was really glad I attended. Women are subjected to way more fragmented care and it is an economic issue we cannot afford to ignore. Women's Health Inequity needs to be a strategic imperative for all stakeholders, we cannot and should not be viewing women's healthcare through the narrow lens of reproductive health. There are large gaps in overall general health for women that need to be addressed. Women are the most powerful consumers, play an indispensable role in the workforce and face unique healthcare challenges in meeting their unmet needs. There needs to be more said in order to raise awareness and develop a better understanding of the impact of women's health on society.
In a recent CoverMyMeds survey, pharma leaders reported affordability programs, like patient assistance programs at Accessia Health, have the greatest impact on patient adherence to their medication. This is one of the many reasons why everyone here at Accessia Health is committed to mitigating potential challenges and coverage gaps for our patient population.
It is imperative for us to do so in order to provide today's patients with the services necessary to support their unique medication journey…regardless of zip code or diagnosis.